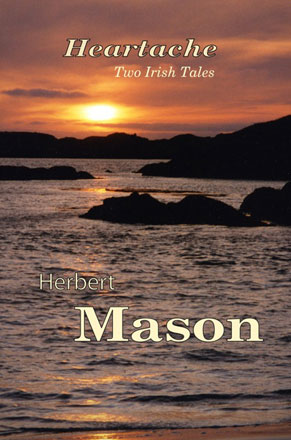 Heartache: Two Irish Tales by Herbert Mason
Publisher: Lulu
Downloadable via Amazon.com, 215kb
A young scholar seeks in County Tipperary, Ireland the truth about his immigrant ancestor who was an artist of ships' figureheads but also an alleged forger. He was caught and banished from his family in Maine, after which he virtually disappears. A portrait of human heartache is created by the scholar from fragments gathered of an early life in Ireland and a defiant and creative exile in America.
During the stay the scholar is encouraged by an Irish historian to visit Connemara in the west, where he learns of a tragic love story of a woman descended from a legendary pirate queen, and meets the dramatic heroine in person.